WELCOME TO OUR PROJECTS PAGE
PLEASE HELP SUPPORT THESE PROJECTS
We are not only a church who preaches the word of God alone. We the people of God though spiritual, are still in need of material provision. Therefore, We run the FAITH APOSTOLIC NETWORK AGRICULTURAL PROJECT, under the direct supervision of the faith apostolic network of churches. This network is comprise of individual vision or churches and ministries, seeking the common good of the kingdom of God. By running these projects, we help believers meet their needs. We invite you to please read through and be a blessing if the LORD leads you. THANKS,
FAITH APOSTOLIC NETWORK AGRICULTURAL PROJECT
INTRODUCTION:
The Faith Apostolic Network of Churches is an apostolic network that seeks to improve less empower ministries and churches.the lord give us this vision in order to help our nation. Liberia is a nation located in west Africa. Liberia is just rising from a fourteen to fifteen years of civil war. The war was use by satan to seperate us so much that it turn brothers against brothers and parent against children. we believe that the lord is leading us in this direction to help united our people. We believe unity must begin from the house of God. With this in mind, the lord has place the vision of starting projects that will help rescue our nation from poverty and hunger. our vision is to care for the less fortunate people of our society through these projects. Hunger or food shortage has always been a serous problem in liberia. Below is a clear explaination of our vision for liberia.
PROBLEM ANALYSIS:
Over the years, Africa has suffered from both physical and spiritual stagnation. The cause of these problems are not the lack of adequate resources in Africa to care for its people, but the absent of honest managers and visionary leadership. The Scripture says where there is no vision the people perish (Proverb 29:18). We believe every problem here on earth has a solution. We have noticed the shortage of food, and the high cost of living, have served as one of the controlling factors for most of the civil wars that Africa continue to experience, with a special reference to our own homeland, Liberia . Three of our constitutionally elected presidents were overthrow because of the increase in food (rice) prices, and the high cost of living. The civil war that claims the lives of over two hundred thousand (200,000) people found its roots in these very problems. For the past sixteen years, Liberians have not found it easy to make ends meet. Even at present, the constitutionally elected Government is finding it difficult to address itself to these issues. From the day of the inauguration of the current government, she has been out after aid from other countries. This method will not help us permanently. We need empowerment programs and projects for our war-ravaged people to be able to improve and develop their living condition. Food shortage and high cost of living have continued to be Africa most challenging problems for too long now. Sit in conferences and talking about them and not doing some thing about them will not help. Besides, making long-range plans about them, which involve millions of dollars, can only help to make the problem worst. The fast and amicable solution is to start small and help to empower those with the desires to help alleviate the problem. The delay and long-term goals setting have help over the years help to destroy the fabrics of our society. Such a situation will need a rapid respond. Poverty is a stubborn spirit that needs a stubborn approach. The high rate in poverty in Africa and some part of the world need a stubborn tackle. Poverty carries with it many other disadvantages. The spirit of rebellion, greed, falsehood, idleness and many more have been able to succeed in taking over Africa because of two major problems, namely poverty and illiteracy. The both are Africa 's serious enemies, to destroy both the mind and the body. We have only talk about these major problems in united nations conferences and else where, but have not been able to do anything about them. It is not wise to continue to make the same mistakes repeatedly. We the leadership of Faith Apostolic Network of churches in Africa have deemed it necessary to tackle this problem of food shortage. This initiative is to assist the government and people of Liberia to avoid the repetition of another bloody civil war that is potent to bring about surfeit hunger, the lack of Sufficient nutrients in food to support growth in babies and children, high infant mortality rate, and the high rate in criminal activities in Liberia. This program or project could also be of great help to other neighboring countries around Liberia who are also suffering from seminal problems. Especially rice and other related crops have always been a serious confrontation to this entire sub-region. Why should this problem continue to exist? We do not feel that God created us humans to be liabilities, especially on other humans or earthly governments that are liable to failures. God created us to be contributors to society, and make the earth a better place for all to live. We can also attribute the problem to the lack of farming tools, financial support and crops seeding. Early this year, the Chinese government conducted a research on the soil of Liberia and came out with a finding that the soil of Liberia is capable to feed over fifty million (50,000,000) people. This is very encouraging. As I said earlier, the government of Liberia is young and therefore incapable to feed all of its citizens. We believe much time and room is required for the young government to grow. Moreover, the government is still under going sanction on the export of most of the resources of the country since the end of the war. The rapid growth in the population, and the global rise in food prices are other contributing factors for the need of many food-processing plants in the country. We must do something meaningful about this problem as a part of the body of Christ, who carry the government on our shoulder by prayer and intercession (Isaiah 9:6), before it gets too late. The songwriter says, "Little is much when God is in it". When we start little, God then comes, bless and multiply the little and make it plenty. The above-mentioned points are supporting factors while we should start an agricultural project to help facilitate the rebuilding process of our nation Liberia . With God on our side, we can handle a potion of this problem. Our prayer in this season of the church is that not only us, the Leaders in this network of churches but that the entire body of Christ get involve with the feed my people project. This we believe will help to strengthen the body of Christ in catering to its members. It has been too long that the church has stay at the back yard and always calling on unbelievers for help. It is now time that God is calling the entire body up front to take the lead in this area of food production, revival and leadership. We should not leave everything up to the people of the world and claim we are not suppose to do anything since we are the bride of Christ. This concept has not worked over the years. We should therefore not expect it to work in the future. The church should rather take the lead in every good thing here on earth, to avoid or minimize mismanagement and dishonesty.
OUR TARGETED GROUPS:
According to the recent population growth census, Liberia has a population of about 3,500,000 people. This number subsists into three categories, the lower, middle, and upper class. The upper class is just 10% of the entire population. The rest are in the majority. Even at this, the three categories are all handicap in providing for their families. Our targets are the three classes of people, with special emphasis on the less fortunate people of our society. The orphans, widows, widowers, disable, blind and those affected one way of the other by the war. At present, we have targeted two counties, Bong and Maryland counties respectively. Our reason is that these two counties have enough land space and labor force. The two counties are among the top populated counties in Liberia , with almost 200,000 to 250,000 populations each. This is while we are with the conviction that the project can be of great success in these areas. Another reason could be that these areas are fertile, and they suffered much devastation during the civil war. This project will be their delight. Hence, most of the people living in these counties are poverty-stricken. They cannot afford their daily bread. Some are living on less than twenty (25) cents daily. This is very serous and sympathetic. This is the burden that we have for our nation particularly Maryland and Bong counties, to make them self sufficient in food production. We are confident that with this help, our government will be relief of some of the burden to provide for some of these people. Additional, the people who live in these counties are hard working and productive. Most of them have vast knowledge of the products or crops that we will be dealing with. These people even though poor, but are very determined. During my research, I found out that the both are among the highest producers of food in the past times. This is while the project cannot be a failure in these areas.
OUR OBJECTIVES:
(1) To make food available for the less opportune people of our society. (2) To produce enough food that will help reduce the load of food provision on the young government of Liberia . (3) By producing food, (FAN) will help reduce the impact of the high cost of food in Liberia cause by the civil war, and will also help empower people against idleness and poverty by sharing seeds to other less fortunate people who can in turn plant their own farm and produce their own food. (4) To provide food for our members churches (FAN). (5) To feed others and ourselves in order to avoid blood share and overthrow of government for rise in food prices. (6) Additionally, we have a vision to lessen the high rate of poverty and starvation in our homeland Liberia .
PROJECT`S OUT PUT:
The soaring or sky-scraping increase in food prices in the world has continued to cause a serous alarm. The FAITH APOSTOLIC NETWORK AGRICULTURAL PROJECT is just one of those means of escape from this threatening situation. Actually, our target is to reach 10,000 bags within the next five years of operations. We believe this is a reasonable number for our targeted group of almost 350,000 plus people, in the first phase of the project within both Bong and Maryland counties for now, and could help with others living in other parts of Liberia . Within those five years, we would have attracted a lot of labor force, have an increase in our financial support and acquired much farmland to extend to other parts of Liberia , and improved our project mechanisms. This we believe will help us reach our desire goals of feeding our nation by the year 2012. This vision has always been the focus of Liberians, but has lack the necessary support to make it a reality. When supported at this time, we are hopeful to help find an amicable solution to this problem. Our target is not just the two regions earmark, but also the entire country and sub region. By 2015, we wish to reach the production rate of about 25 to 30 thousand bags of rice and several tons of cassava.
THE PATHWAY TO ACHIEVING OUR GOALS:
Some of the activities that we pray to undertake to make our vision or dream a success are numerous. In reality, we do not have the requisite resources needed to undertake this task. At present, we have at least 10 (ten) acres of land and we wish to get additional 225 (two hundred and twenty five) acres as our initial starting point. Moreover, we will need a strong prayer support from members of the network and other donors around the world who have seen as we have seen. We are aware that this is a great challenge to undertake, and only God can help us through people. Another thing we wish to do in making the project a success is to get all of the stakeholder living within our targeted areas involve into sharing the challenge with us, and mobilize our church members and other believers. This is because we are unable to carry out this task all by ourselves. We are with the conviction that with the help of those living within those areas, we can have an immeasurable success. We wish to work together with the government as well as non-governmental organization(NGOS), churches, Para-church organizations and permanent individuals within Liberia and else where around the world. The vision is not only limited to Liberians, but rather it is open for the input of all people willing to see the living condition of humanity improved. We wish to publicize this vision to the whole world in other to get the involvement of as many people as possible. This will lessen the burden on just a handful of people. Hence, there must be an active funds raising exercise that will cater to all that we will need to make this worthy cause a success. At present, we are purely depending on donors, friends and love ones to help facilitate this process. When our first fund raising exercise is complete, then we will be on our way to begin our long awaited dream to help feed the war-ravaged people of Liberia . This green revolution or feed ourselves projects are all our country needs today, to wound and destroy poverty and all other related problems, that are associated with it.
INPUTS AND BUDGETS:
The resource needed for carrying out this project or these activities listed above is very reasonable and is hence, achievable. As I said earlier, we are incapacitated to provide all the needed or require items and funds to get this project on course or started. This is as the result of the 14 to 16 years of civil war in our homeland, Liberia . However, we are convinced that this situation cannot serve as a hindrance to this undertaking. Our total budget to make the project a success as plan and calculated is $ 25,900.00 (twenty five thousand nine hundred dollars). This amount is actually small to conduct a large farm project. There is a second phase to this project, but will only begin after we have completed the first phase. This is due to the financial situation and the principle of beginning small. During this period, we can furthermore gain the confidence of our donors. Starting big will require a lot of money or support which we see as not being reasonable. For the first phase, we will start with the items and prices listed below. Items Amount Cost
AGRIOCULTURAL ITEMS AND COST
(1) Mini truck / pick – up --- 1 $ 8,500.00 The mini – truck are available for sail in Liberia .
(2) Seed rice for planting --- 20 bags $ 2,300.00 Can be bought in Liberia
(3) Cassava grainding machine and a tractor --- 2 $ 6,200.00 Can be bought in Nigeria or Ghana To make fufu, starge, and farina-these are all local food.
(4) Leasing or purchasing of farm land --- 225 acres $ 5,100.00
(5) Fertilizers and chemicals for pest control --- $ 1,200.00 We can get them in Ivory Coast or Ghana
(6) Farming tools $ 2,600.00 Total $25,900
Please note, any of the items mention-above can be donated by anyone who desires to help make the project a success. As I said earlier, this project is in three phases. The first phase is to permit us begin and get the project off the ground. Making it boggy and expensive will not allow us respond quickly. We noticed that the situation is too grave to delay in rapidly responding. The pick-up or mini - truck mentioned above will be use to transport people, tools and the products that will be use on the farm. As I said earlier, the cost of transportation is too high.
BACKGROUND DISCRIPTION:
There are two counties that we have earmark at present as was mentioned earlier, Namely Bong and Maryland counties. The two counties suffered terribly from the effect of the civil war. The people living within those counties are hard working, determine, and have always wished to have such an opportunity like this one. The 200 to 250 persons living within these areas or counties are all in the least class mentioned– above. Hunger, sickness and all kinds of satanic vices are the order of the day in these counties. My personal experience in specifically Bong County during the war was even better than now. The civil war destroys the entire nation, and we could go to any part of the country, but prayerfully decided to start from these two counties for now. The two crops that we are targeting to plant in these areas are major. Rice and cassava are food used wildly in these communities. One of the major problems identify in Liberia is the high illiterate rate. This is just one of the contributing factors to our targeted problem. If these people can have a solution to the problem of hunger and get empower to live a victorious life, than the possibility to get educated can be easier. With the FAITH APOSTOLIC NETWORK AGRICULTURAL PROJECT, we can meet their deepest hearts desires. This is just the beginning. Our desire is to help provide food for Africa as a whole. There are vast land spaces all over Africa , while not make use of it. In these counties, people there try to improve living condition but to no avail. Living condition there is so terrible that a sight of it will only bring down tears from the eye. Over 80% of the people living there eat less than 25 cents, with a family with size of seven living on at least a dollar per day. This is hard to believe, however, it is true. People who buy food in these communities pay more then the require price. This is because of the transportation pay to get goods to these areas. We believe when food is been produce in these area, the cost of food will definitely trop below the current exorbitant prices. Sooner a latter, the living of people in these communities will improve.
OTHER JUSTIFICATIONS:
At present Liberia has one of the most responsible leadership in Africa , but is unable to pay her civil servants on a regular basis. Additionally, she is unable to allow those of her citizens who left the country to return because of the bad economic status. Example some groups of Liberians living in Ghana were to return home some time ago, and were denial entry. The government complains about the economy, that she was not yet capable for additional returnees. Even the two counties in question are almost a graveyard. The United Nations and the United States are the sources of Liberia 's support. We cannot continue to live on other people or live like parasites. It is often said, "teach a man how to fishing and he will not need to come back to you". These are some vital reasons, why this project and others like it are required to help reduce the high cost of living. We cannot blame this on the young government that is trying her best to meet up with millennium development goals, but on the 14 to 16 years of brutal civil war that took place in the country and claim the lives of over two hundred thousand people. We have notice people going into prostitution because of the lack of proper care. The children that practice this barbaric act, if not handle, become useless to society. It is not wise that we keep sitting and doing nothing about this crucial issue.
DEVELOPMENT OBJECTIVE:
China has just decided to invest $30 plus million dollars on agricultural purposes in Liberia . We view this as the government effort to alleviate hunger and poverty. This should serve as a lesson or a pattern to learn from and move into that dimension. In those regions earmarks, there are people fighting to break out of the threat that this problem continue to post to them. They are being involved into farming, but are still in need of support. The war did a great harm to the entire nation, and therefore, needs a careful attention. Farmers who have the vision to work and aid the government in this sector can only do just a little. The world is advancing every day. Hence, old farming methods or mechanisms are no longer producing the require results needed for positive advance in this sector. The dream of our government for the agricultural sector is being channel through the agriculture ministry. The agricultural ministry on the other hand is working vigorously to make this dream a success. The ministry in its efforts to improve this sector has asked and encouraged all the citizens of Liberia to be a part of this enterprise. The ministry has also encouraged those living in those regions to earmarks on food projects and productions, and other counties to find a part of the ongoing challenge or green revolution. Just the other day on the British broadcasting cooperation, an old man who retired from farm work decided to return to his farm base on the government initiative and the high cost of food in the country and the world-over. With the above-mentioned national, agricultural sector and regional objectives, we believe the FAITH APOSTOLIC NETWORK AGRICULTURAL PROJECT can be of immense help to the nation.
PROJECT STRATEGY:
Our strategy for success in this undertaking is very simple. Earlier, we stated that the project would be in two stages or phases. The first phase is to allow our donors to gain confidence in us and to avoid delay, since the issue is so crucial. Waiting to start with heavy amount of funds may delay what we have plan and set to do. A proverb says, "One bird in the hand is better than a thousand in the sky". We must not despise little beginning, though our plan is to feed if possible our whole nation and other surrounding neighboring countries, however, we must start from somewhere. Our plan is to galvanize those living within our targeted areas and have their active participation. We wish to use those in our churches who have acquired basic skills in the area of agriculture. This we believe will make the job easier. Our methods of selecting the two major crops wildly consume in these areas make the project attractive and meaningful to those living in those regions. In addition, we believe the main thrust or vehicle to make this dream a reality is PRAYER. The first phase of the project will not involve mechanize farming, since our respond to this problem is so urgent and needful. This kind of farming will involve a lot of money. We are not denying or avoiding this kind of farming. Hence, this is our target. At a giving time we will be able to begin doing this kind of farming, that involve different kinds of machines. To wait for the funds needed to do this kind of farming is not wisdom. That is why we decided to start this way. However, we will apply a high level of subsistence farming with a reasonable management skill to enable us to reach our goal. This will only last for 2 to 3 years period. By the fifth year we would have reach our target not to only feed those two counties but the entire country. Another strategy is to talk to people with humanitarian hearts to contribute to the development of the project. Donation is necessary if we must success. We pray that God touch the hearts of people to donate to this worthy cause.
ORGANIZATION AND INSTITUTIONAL FRAMEWORK:
The FAITH APOSTOLIC NETWORK AGRICULTURAL PROJECT is an arm of the FAITH APOSTOLIC NETWORK OF CHURCHES. It is headed by Apostle David spearman and Prophet Donna spearman of the faith ministry center Michigan USA . All of what we do here in Africa is monitor by these wonderful people. We are glad to have them as our leaders because of their financial integrity and love to see Africa developed and improve. These wonderful people are not only leading of this network, but are also the founder or vision bearer. The representative of this network in Africa is pastor and Pastor Mrs. Rutherford sankawulo, head pastors and founders of the Sacred Fire Ministries. There are codes of officers of the apostolic network working along side with the Sankawulos in Liberia . At present, we have a fresh mission going on in Nigeria , and wish to spread through out Africa .
PROJECT MANAGEMENT COMMITTEE
(1) PROJECT COORDINATOR: This person must be a leader in any of the network churches and should be knowledgeable in agricultural discipline. He or she must be married. He or she is responsible to direct the project and must work closely with the leadership in Africa . He or she makes a regular report to the head of the network in Africa and then the Africa head will inform the supporting partners. (1) Financial secretary: this person must be married and should have accounting knowledge. He or she handles all financial records. (2) Treasurer: this person keeps petty cash and work closely with the financial secretary to in keeping an up to date financial system and record. (3) Field agent: this person is responsible to work with those working on the farm. He directs and supervises all the fieldwork, and reports to the project director. (4) The head of a daily prayer network that is responsible to lift the project in prayer. The head of this group should be a person with a desire of intercessory prayer. Please note: all of the workers that are to be a part of this project are purely volunteers. The work is young and is therefore, not able to take care of the issue of salary. We will start from here and will improve on the leadership structure latter.
NAMES OF CURRENT LEADERSHIP
PASTOR RUTHERFORD SANKAWULO - PROJECT DIRECTOR
PASTOR DANIEL KOLLIE - PROJECT OFFICER
PASTOR JALLAH KORMAH - FINANCIAL SECUTARY
PASTOR SOKO JEORBO - TREASURER
PASTOR RUTH SANKAWULO - PUBLIC RELATION OFFICER and WOMEN LEADER
DEACON PATRICK KASIA - FIELD DIRECTOR
MONITORING AND EVALUATION:
We are obligated to the implementing and donor agencies, to inform them on the status of the project because without them, there would have been no success. The leadership of the project will do this through photos and video recordings. We will post the videodisc and photos to the addresses of our implementing partners and donors if available. Some time the photos will be email when necessary. In addition, all partners' and donors are going to be granted the privilege to visit the project site as they wish. In addition, a copy of our monthly report on the project will be send to our donors and implementing partners. This report will include our expenditure, income or progress made.
FINANCING OF THE PROJECT:
The financing of this project is purely base upon donations. As I said earlier in this document, we are unable to care for this project because of the civil war in our country, couple with the largeness of our vision. There is a need for other implementing partners. We cannot handle it all by ourselves. Therefore, we appeal to people who have the vision of improving life, to come to the aid of this initiative. We do not look up to just a single person, but as many as possible. At this point, we are calling on churches, ministries, Para-church organizations, non-governmental organizations, individuals, and other Governments to come to our aid. Your contributions will highly be appreciated. This is the only way that we can get this project going. You do not have to give in the thousands or millions. Just the little you have could help change a big situation. We could also appreciate materials giving that could be use to help volunteers working on the with the farm project. We are in need of a mini truck or pick up to help transport equipments that will be use during the project. Therefore, donations can cover both finance and materials. Just what you can afford will be of great help. Remember little is much when God is in it.
ASSUMPTIONS:
Since the nation is just from war and the project is only running on donations, it is possible that the set period to achieve our goal be delay. We do not doubt that God is unable to provide but for the benefit of our donors that is to be inform about our project, we must make this point clear. Another point is that at this stage, we are not financially potent to pay salaries and are depending on volunteers to help run the project. This too could serve as a hindrance to the forceful advancement of the project, since we are just coming out of a devastating civil war that left everybody in a complete setback. The above-mentioned points plus the hard economic problems in Liberia is issues that could have some negative influence on our goals. Nevertheless, with God on our side we can triumph in these situations.
RISKS:
There are many risks involve in undertaking this task. However, we will just list the important ones. The first is the bad road condition all over the country. Since the civil war, there has not been any constitutional government to see after the well-being of the citizens. The roads are still very bad, thus making traveling very difficult. Another one could be pest control. Liberia has a tropical climate and therefore, there are many pests. Though we will carry out a good pest control, yet some may survive the process and could harm some of the crops latter. More than that, hunters have not been hunting animals for some time now because of the war. They tool are a serous threat to farming here in Liberia . There is a possibility for these animals to eat some of the crops. There are means that we can stop them any way. However, we cannot prevent all of them. In addition, the hard cost of living that has resulted into high criminal rate has become a serous challenge also to both the citizens and the government. These are just the few major risks that are involved in this project.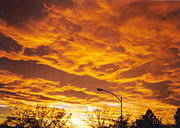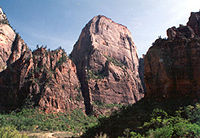 Insert Another Sub Header Here
Insert Another Sub Header Here
Insert Another Sub Header Here